When you're planning a trip to Paris, the City of Light sparkles in your imagination with the dreamy shimmer of a mirage: the soaring Eiffel Tower, the ancient gargoyles of Notre Dame, and latte and delectable croissants in tiny cafes. Paris will steal your heart with its style, culture, and history. No pre-trip tips can prepare you for that dizzying infatuation, but a few tips about the local ways of the city can help you navigate it.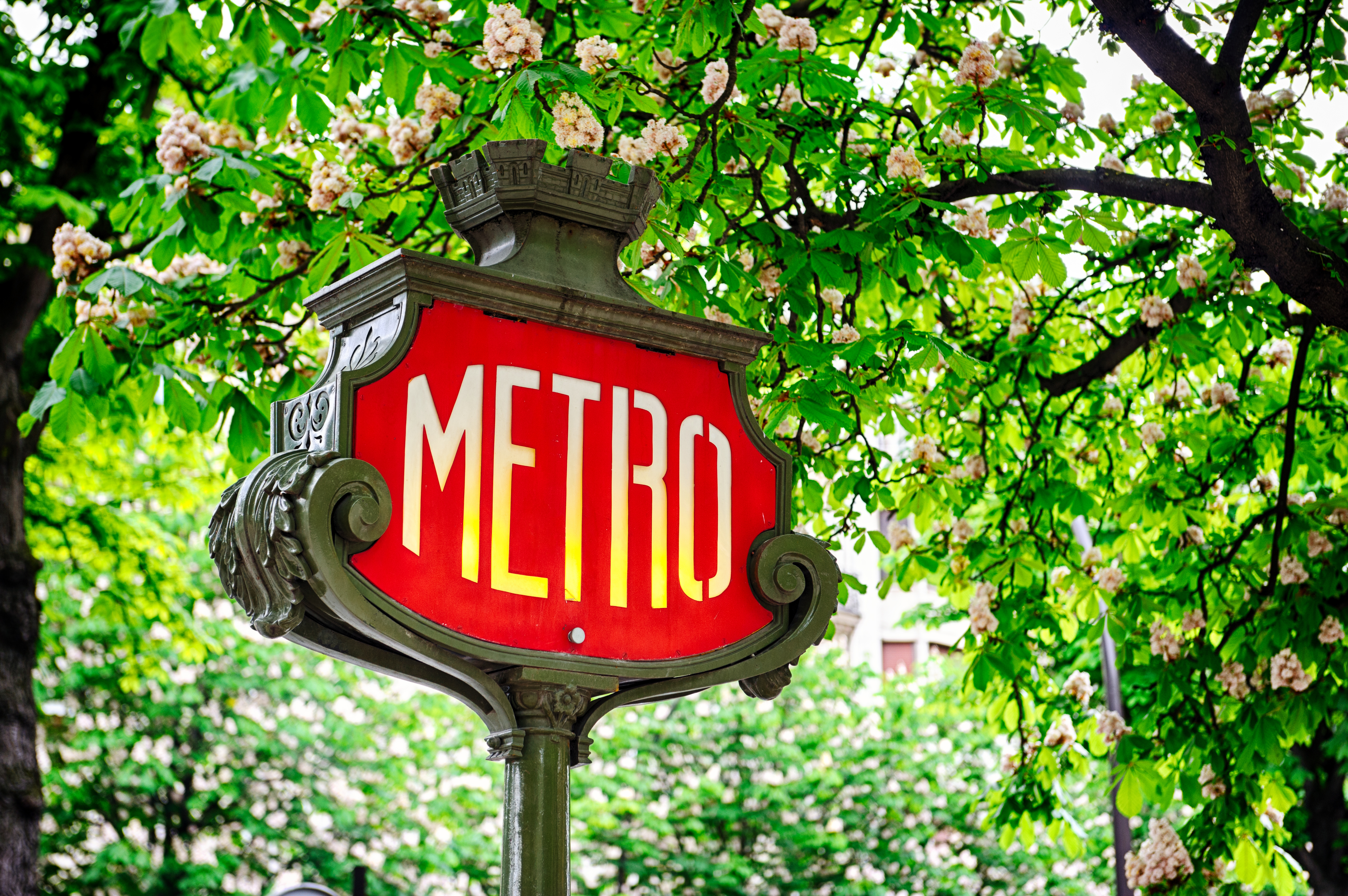 1. Getting into and away from CDG and Orly
Paris is not just a wildly popular tourist destination but a center of global culture, commerce, and couture, so it should come as no surprise that it has two international airports: Roissy Charles de Gaulle in the northeast of the city—called Roissy by the locals—and Orly in the southwest. Orly is used largely for inter-European flights.
It's easy to get to and from the airports in Paris. Travellers can zip from Roissy to central Paris on the metro train RER B, take the Roissybus to the center of Paris, or board one of the shuttle buses run by Air France. From Orly, grab the Orlybus, the metro train RER B or C, or the Air France shuttles. Taxis are available too, but they're a bit expensive. Air France buses will also easily move you from one airport to the other for connecting flights.
2. Technology needs
Try though you might, you won't be able to push an American electric plug into a French electric outlet. French plugs have round tongs, not flat ones. You'll have to buy a converter for your computers and mobile phones, but don't pay for a voltage converter. Most technology works just fine with either 110 or 220 volts, so a cheap plug converter is usually all you need.
In Paris, electronics etiquette precludes the ubiquitous public use that other countries allow. Parisians take dining seriously and will be dismayed if you are on your mobile phones during your meal. You may not be tossed out, but you won't impress anyone with your good manners. Turn off your mobile phones and tablets and enjoy the heady vibes in this, the most romantic of all urban centers.
3. Getting around Paris
The Seine cuts Paris in half with the Right Bank (Rive Droit) to the north, the Left Bank (Rive Gauche) to the south. The city is divided into 20 districts called arrondissements, identified by number. The geographical center of Paris is the 1st arrondissement, and the rest spiral out from it clockwise. Definitely grab a pocket map if you're interested in learning the lay of the land.
The Paris Metro is your best friend when it comes to getting around the sprawling city. It will take you wherever you need to go at almost any hour of the day. Get a metro map and study it before you leap aboard to learn which line will take you closest to your destination. Make note of the name of the final stop in the direction you need to travel because the train you want will have that name on it. Do like the Parisians and buy a carnet of ten tickets at a discount.
4. Paris weather and what to pack
While in Paris you'll want to dress très chic, but what you pack will be highly dependent on the season. Temperatures average 20°C in the summer and 5°C in the winter, and May usually sees about 26 mm of rain. No matter the season, be sure to bring layers.  Temperatures often vary widely from day to night, and while there are sunny skies in the The Tuileries there could easily be rain in Montmartre.
Getting around Paris is easy, but climbing the stairs of the metro and walking along romantic cobblestone streets calls for practical shoes. Be sure to pack stylish sneakers or comfortable flats as well as a nicer pair of shoes for going out in the evening. When it rains in Paris you may have to maneuver through some intimidating puddles, so wear boots or waterproof shoes if you foresee a wet day ahead. When in Paris, do as the Parisians do—spontaneity is the French way! A day walking along The River Seine could turn into a night at a swanky Parisian lounge, so dress for both. If all else fails and you forget an item at home, don't fret. Paris is the fashion capital of the world and you'll have a foolproof excuse to indulge in a Parisian shopping spree.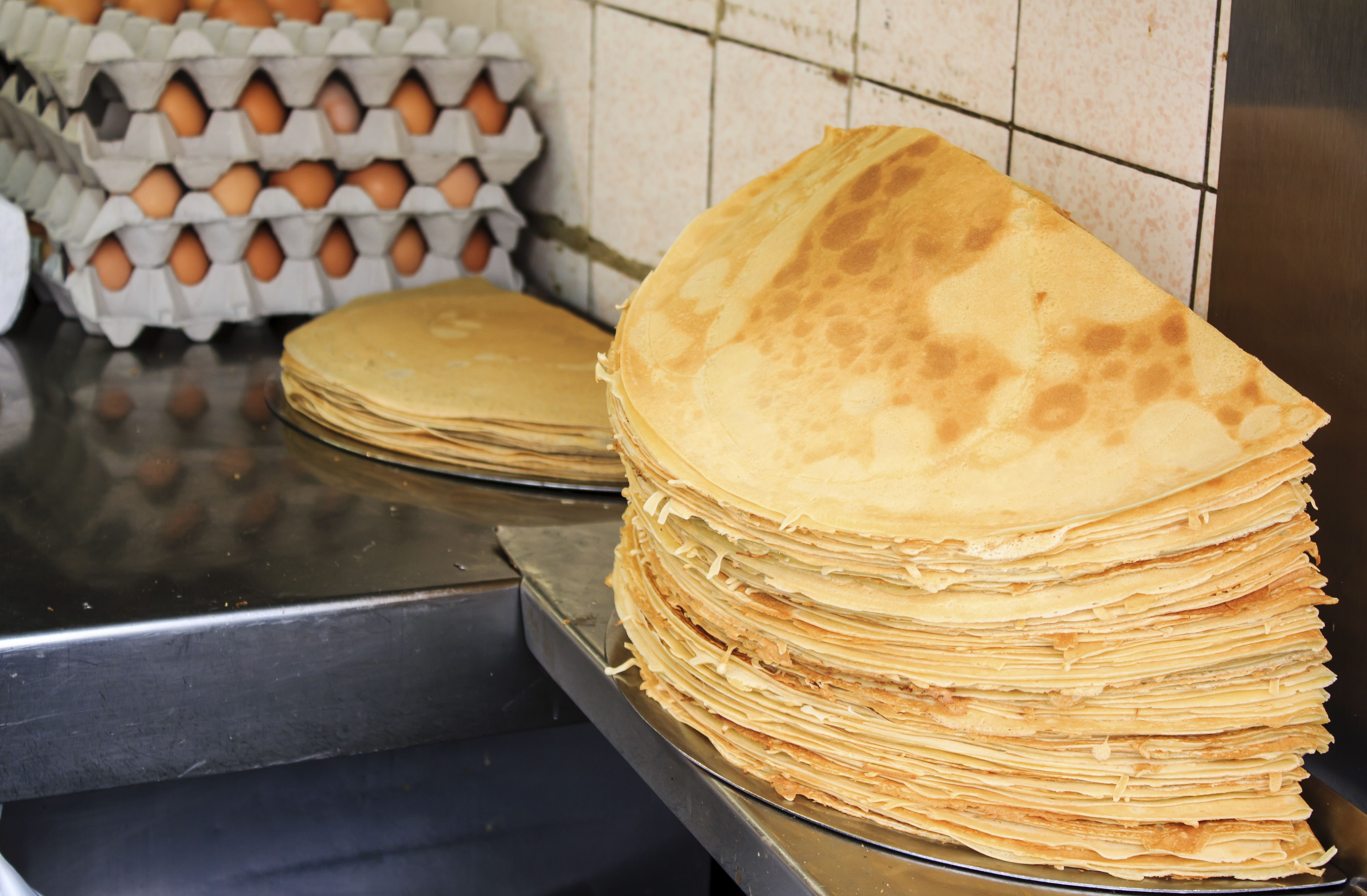 5. Eat on the street
Paris has fabulous restaurants but you don't have to spend a fortune to dine well. Give street food a try. It's delicious fun to order a crepe from a street vendor and watch the expert at work pouring the batter, flipping the thin pancake, and adding the filling.  Or try falafels, Chinese noodles, Shawarma pita sandwiches, sushi, or fresh pastries.  The Fournil de Pierre just off St. Michel is a great bakery to try.
_________________________________________________________
RELATED: Top 10 Things to Know Before You Arrive In:
Amsterdam  |  Birmingham  |  Brussels  |  Edinburgh  |  Istanbul  |  London  |  Rome
6. Explore the neighbourhoods
People who don't automatically click with the locals are usually those who stick close to touristy, commercial areas where business owners focus on turning a profit. Get out into the parks and lesser known quartiers to have the real Parisian experience. Many neighbourhoods have a real sense of community, with local shops, markets, and cafes where people know each other.  Try the lively, working class 11th arrondissement for quirky boutiques, small maman-et-papa restaurants, and inexpensive bars with good music.
7. Practice French manners
One tradition you'll see in the quartiers—and might do well to follow—is saying hello when you enter a shop or restaurant. When Parisians stroll into the boulangerie or a small cafe in a neighborhood, they'll say "Bon jour" or "Bon soir" to the room in general. Practice up and do the same.
8. Dressing like a Frenchman
Gentlemen, this is your big chance to dress well. Men in Paris pay as much attention to their clothes as women do, and it's common to see gentlemen dressed to the nines—including silk scarves and handbags—as they head to work or out of an evening. Men's clothing is also tailored differently, cut tighter at the chest and waist. Male travellers blend in better if they ditch the sweat pants and T-shirts and dress up a little. Never wear shorts or white tennis shoes in Paris in public. Shop Balibaris, a French men's accessory shop near the Canal St. Martin, if you want to pick up a few Parisian clothes.
9. Look beautiful at any age
Like wine, women in France are considered to improve as they age. The results of this cultural distinction are fabulous. Parisian women over 50 don't become invisible. They dress well, apply artful makeup, and view themselves as elegant and desirable. Women travellers should do the same. Why not splurge get a haircut and a makeup makeover at a top salon while you're here? It is vacation after all!
10. Ask for the check
You've finished the soup, the main course, and the mousse chocolate. You've sipped your after-dinner espresso and now you sit calmly waiting for the check. You'll be waiting a very long time. Dining out in France is a long, considered process without any pre-established time limits, so it's a faux pas for a waiter to bring the check before you ask. In Paris, you must ask for it: "l'addition s'il vous plaît."
A trip to Paris should be relaxing, joyful, and inspirational, so don't be anxious about these "rules" or any others. An open, friendly attitude gets you through most situations in style. One of the delights of travel is exploring the ways of different cultures and that's where these tips may come in handy.